Cordless Assembly Tool LOKPRESS

LOKTOOL LOKPRESS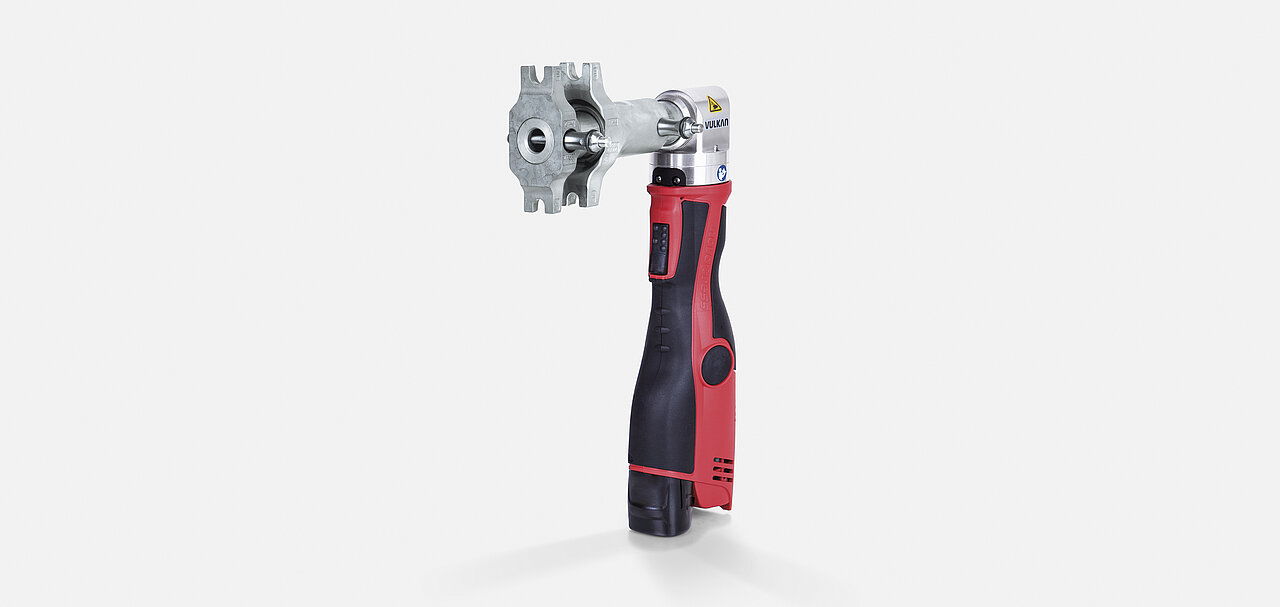 Special hydraulic valve for quick and safe assembling of LOKRING Connections of type 50.

Diameters: 6 to 41.3 mm (1/4" to 1 5/8")

Lightweight for single-hand operation.

Rotatable mounting head makes working in any situation easy.

Delivered in a robust plastic case.

Made in Germany!
Technical Data
Dimensions without rechargeable battery (H x W x L): 330 x 69 x 219 mm

Operating temperature: -10°C to 50°C (14°F to 122°F)

Power consumption: 240 W

Pressing force: Up to 23 kN

Rechargeable battery: 12V / 2.0 Ah Li-Ion

Recharge time: 30 to 60 min

Weight (incl. rechargeable battery): 2.34 kg (5.16 lb)

Protection class: IP20
Application
Installation of HVAC systems