LOKRING Straight Brass Connectors Type 00

LOKRING NK Ms 00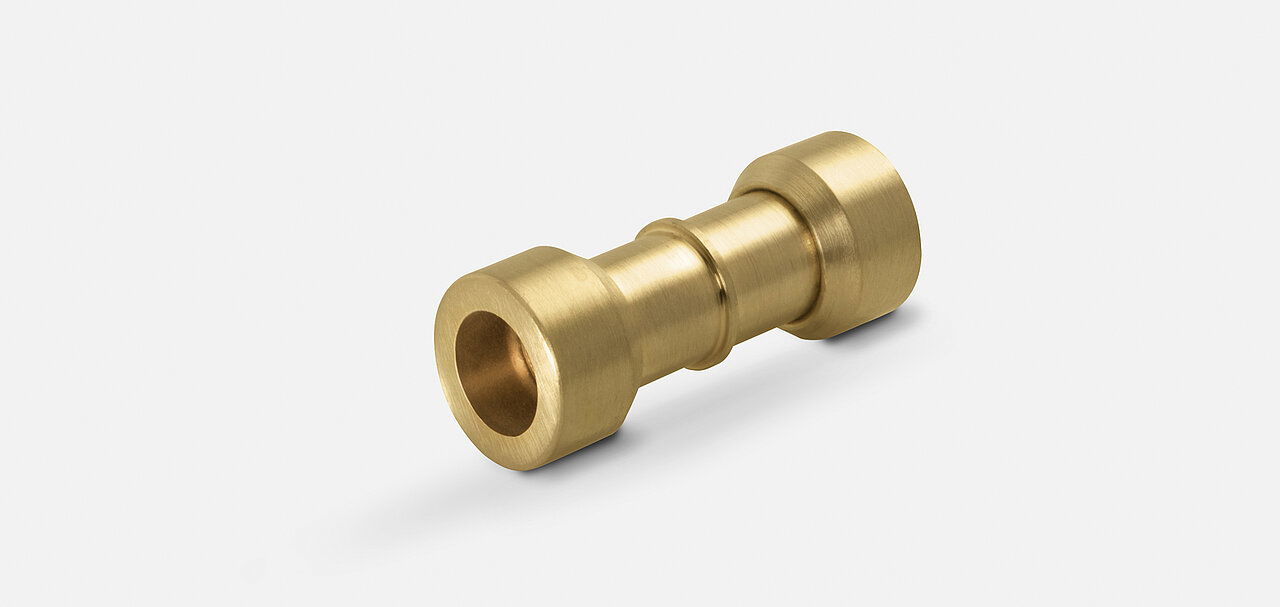 For connecting copper and/or steel tubes with identical tube outer diameters.
Technical Data
Max. operating pressure: 25 bar (360 psi)*

Admissible refrigerants: Suitable for all HCs, HFCs and mixtures. Not suitable for NH3.

Temperature range: -50°C up to 150°C (-58°F up to 302°F)

Tube diameter range: 1.6 to 10 mm (1/16" to 3/8")

*Solutions for higher operating pressures on request.
Application
Repair of Refrigeration Appliances
Material Combinations
>>>Cu-Cu
>>>Cu-St
>>>St-St