Leak Detectors

LOKATOR VL20-BU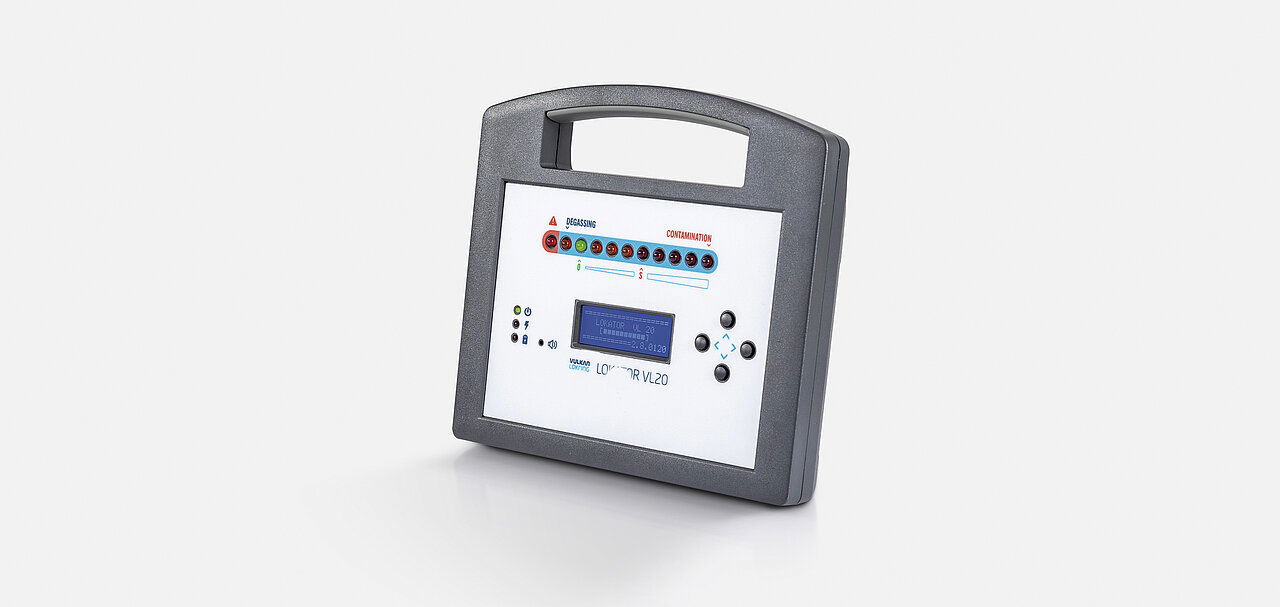 Mobile, industrial leak detector. The high flexibility of the LOKATOR VL20 allows for use with different refrigerants and for H2 tracer gas with the same probe. The unit is the perfect tool for quick and accurate leak location whatever the gas to be detected.
The simple and easy to use LOKATOR VL20 is designed for small or medium size production lines of refrigeration and A/C units. Its main advantage is to very quickly find even fine leaks. The operator can set two alarm levels or select one manually. The unit gives a clear visual and audible alarm indication as soon as the leak level is exceeded. Maintenance can be done easily on-site within a few seconds.
Shock-proof housing

Intuitive interface on a 4 line LCD

Easy maintenance and calibration

Visual indication of leaks, degassing, saturation and ambient contamination

Permanent self-checking of power supply, probes and connections

Automatic zeroing with compensation of ambient contamination

Audible indication of leaks
NOTE: The base unit comes without probe and without probe cable. Please select those articles separately.
Technical Data
Warm-up time: 180 sec.

Reaction time: 1 sec.

Operating temperature: 10°C – 40°C

Power supply: rechargeable battery (9 V - 1.5 A max.)

Battery life: 4 hours

L x H x D in mm: 220 x 220 x 80

Weight: 550 g
Equipment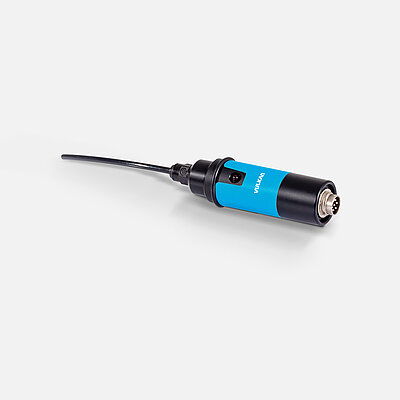 LOKATOR VL20-CSU-U
Suitable for HFC, HFO, R600a, R290, H2 tracer gas

Plug and play

Red LED indicates a leak

Probe consists of…
go to product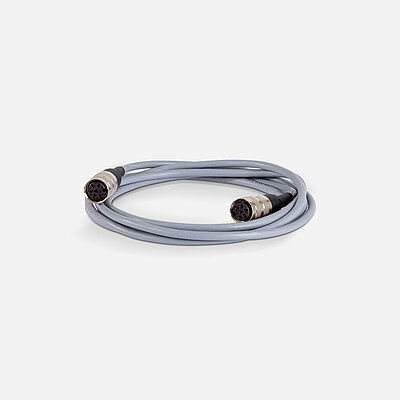 LOKATOR VL20-C2P6B-2.5M
Cable for connecting the base unit of the LOKATOR VL20 to the probe.

Length: 2.5 m
…
go to product