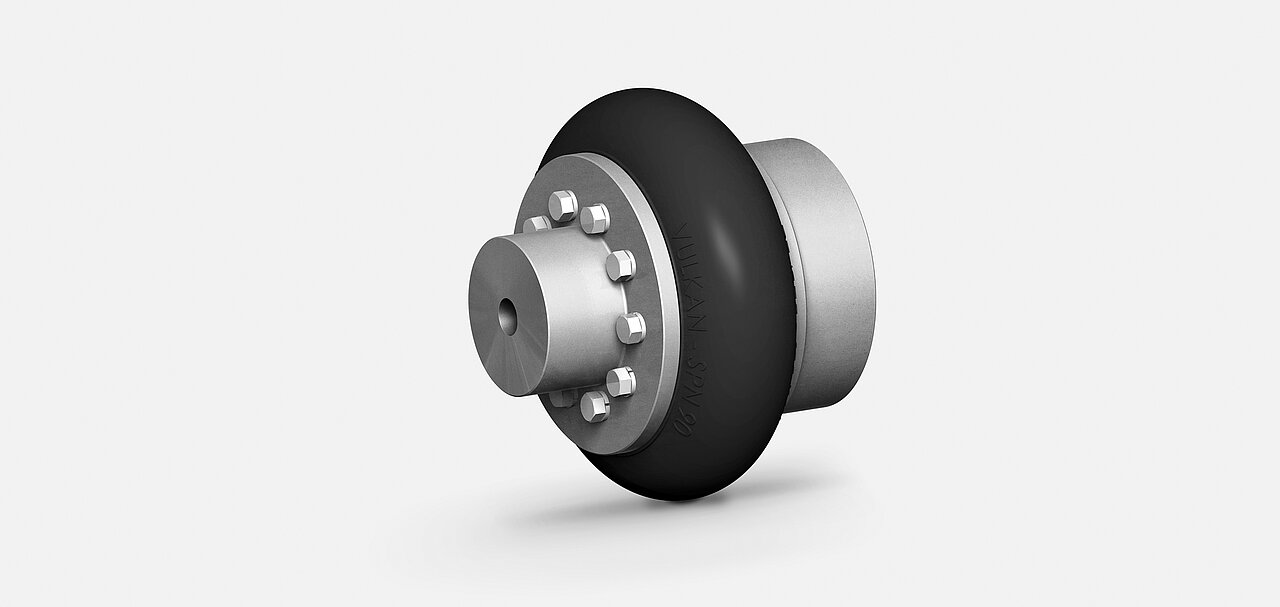 SPEFLEX – the coupling for diesel or electric drives
The VULKAN SPEFLEX coupling it is particularly suitable for drive machines with diesel engines or electric motors to compensate for displacements due to vibrations, thermal expansion, high requirement profiles, inversions and high static torques. Thanks to the flexible element's high this placement capacity, perfect alignment of the connected shaft is not required. This saves cost and work time for alignment.

SPEFLEX design
A flexible, torsionally flexible coupling with fabric reinforced flexible element and multidirectional flexibility for motion trajectories with reversal of rotation direction. The flexible element can be radially removed.

Benefits
High axial and angled displacement capacity

Synchronized and counter rotation functionality and high static load capacity

Highly efficient impact and vibration absorption

Shaft-shaft and shaft-flange connection options

Fiber-reinforced flexible element ensures high durability

Reduced number of components for easy installation and maintenance.
Technical Data
Torque Range TKN [kNm]

0.05 kNm - 2.50 kNm

Speed range [1/min]

3,600.00 RPM - 5,000.00 RPM