Highly Flexible Coupling

EZR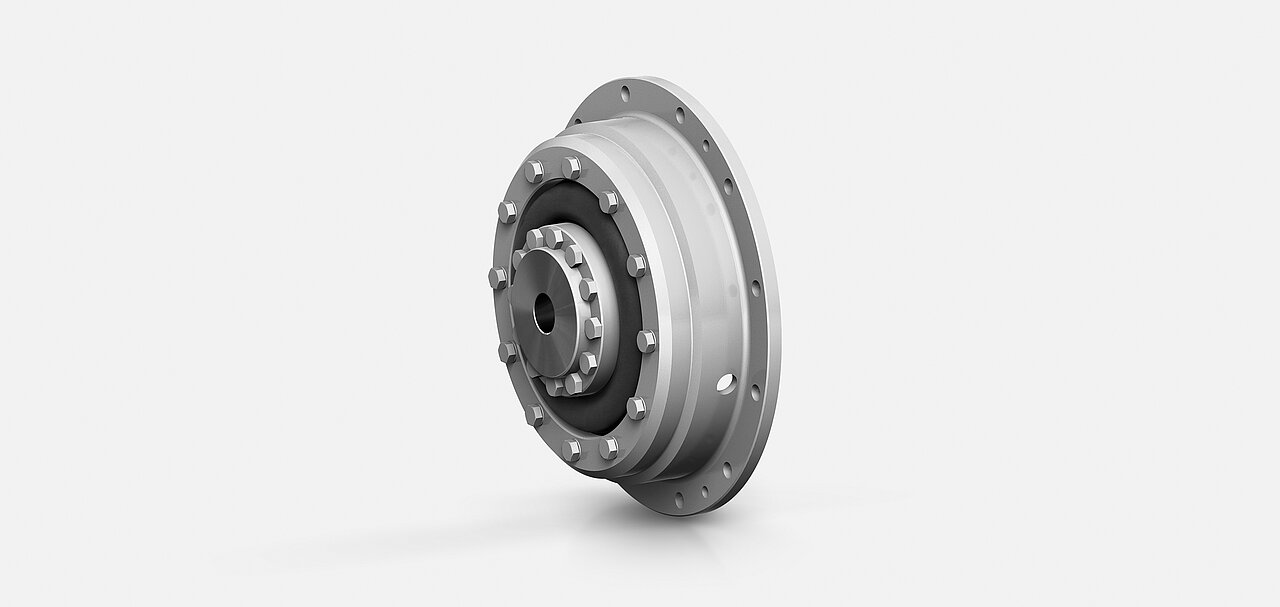 EZR – Highly torsionally flexible rubber fabric coupling for industrial applications
The EZR highly flexible coupling is an all-round flexible rubber fabric coupling. Woven fabric ensures excellent solidity. They can be used wherever a flexible connection is required between two approximately coaxial rotating machine parts.

EZR design
The EZR flexible element design with progressive rigidity properties improves coordination of resonance frequencies and consequently dynamic loads – in particular in transmissions and shafting. Woven synthetic fabric ensures excellent solidity. The coupling's modular design allows it to be adapted to various connectors. The EZR also features outstanding shock absorbing properties.

Technical Data
Torque Range TKN [kNm]

12.50 kNm - 250.00 kNm

Speed range [1/min]

1,080.00 RPM - 2,720.00 RPM
Application
High Speed Shaft of machinery driven by diesel engines is subjected to high displacements and shock loads.
Efficiency
High torsional vibrations isolation degree

High misalignment capacity with low reaction forces

Electrical isolation property
Tailor-made Solutions
Customisation of all metal parts

Tuning of the coupling by use of elements with different levels of stiffness